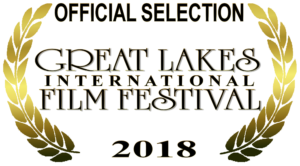 MULTIPLE AWARD-WINNING PATRIOTIC SHORT FILM "SAM'S FIRECRACKER"
                       Watch the Oficial Trailer
Sam's Firecracker Patriotic Short Film Official Trailer
The Story
An Iraq war veteran with PTSD and his son must overcome huge obstacles to restore their relationship and for the son to understand that his father is a hero.
The film Sam's Firecracker is important as its message will benefit society as a whole. Our chief goal is to raise patriotism among the younger generation.
Overpowered by extensive technology and much prosperity, today's youth tend to take freedom for granted, forgetting that Freedom is not Free!
Day and night our troops protect our peaceful lives here in America. Our wish is to dedicate this film to our active troops, veterans, their families, and share it with schools, museums, and everyone who appreciates their sacrifices.
#patriots #inspiration #veterans #samsfirecracker #shortfilm #patrioticshortfilm